narrabay2
Senior Member
Username: narrabay2

Post Number: 88
Registered: 10-2019

| | |
| --- | --- |
| Posted on Saturday, June 27, 2020 - 12:29 pm: | |
---
I'm fitting a tiny Jabsco 1/4" rubber impeller raw water pump. I just realized that it may be a problem if turned backwards as in when starting/priming or servicing the engine because the impeller vanes are bend over one way for whatever direction it is set for.

Never worked with these before. Would it be damaged if turned backwards?

Might be able to find a one way bearing to use as a one way clutch, so it wont spin the opposite way, but would rather not add that amount of complexity.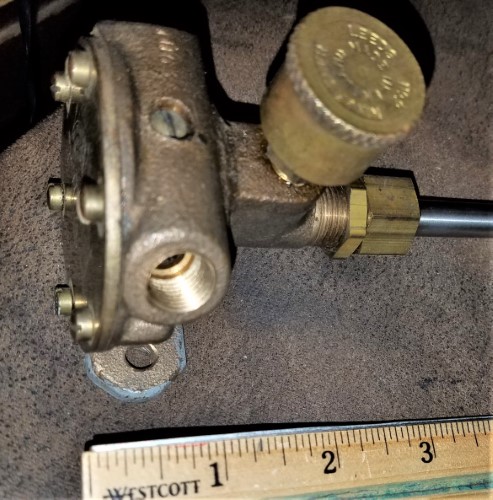 narrabay2
Senior Member
Username: narrabay2

Post Number: 89
Registered: 10-2019

| | |
| --- | --- |
| Posted on Sunday, June 28, 2020 - 06:12 pm: | |
---
I was told that making these change back and forth will not harm the impeller. I took the cover off, and while two vanes were already probably broken from age, they look squishy enough to accommodate a change of direction while priming the engine etc as seen in below video that I made. Will do same when the new impellers arrive.


https://youtu.be/uyEde9XlKpA