richarddurgee
Senior Member
Username: richarddurgee

Post Number: 2673
Registered: 11-2001

| | |
| --- | --- |
| Posted on Tuesday, September 20, 2011 - 11:26 am: | |
---
*
Dick, this old Palmer C I believe is older than
1908 its in your listings as having a C-16 stamped on the inside of the flywheel, it also has 580 H stamped into the top of the cylinder between the head bolt holes. had some original green paint and an all bronze connecting rod ?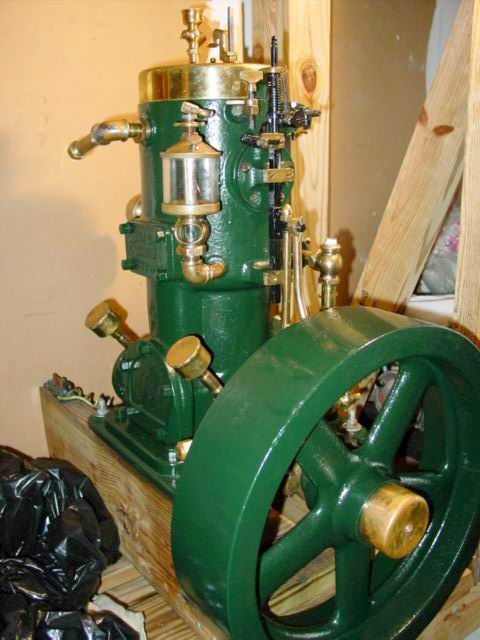 *







richardday
Senior Member
Username: richardday

Post Number: 992
Registered: 11-2003



| | |
| --- | --- |
| Posted on Tuesday, September 20, 2011 - 08:54 pm: | |
---
You may be correct. I submit the earliest serial numbers which seems to fit the last two digit system Palmer employed seems to have begun in 1908. I must point out if they had shipped 40,000 engines by 1912 why do the clearly last two digit serial numbers not appear until C032809 or C050809 with its dated bill of sale for 09?? I have B-436-02 It may be 1902.
B 873-08 which could be an early two digit date. I have never said these numbers such as C-221-03 are not early engines. I maintain the two digit system must have begun about 1908 as there are no clear examples which follow the two digit dating scheme earlier than 1908. C-249-08 could be an early engine which follows the two digit dating system.