richarddurgee
Senior Member
Username: richarddurgee

Post Number: 3832
Registered: 11-2001

| | |
| --- | --- |
| Posted on Friday, July 22, 2016 - 11:00 am: | |
---
*

Email from Audie Taquino


Mullins Roberts I just got in from California. Came in damaged by the freight company. Timer is smashed when it fell off the pallet in transit. You are welcome to post to OME. Thanks Audie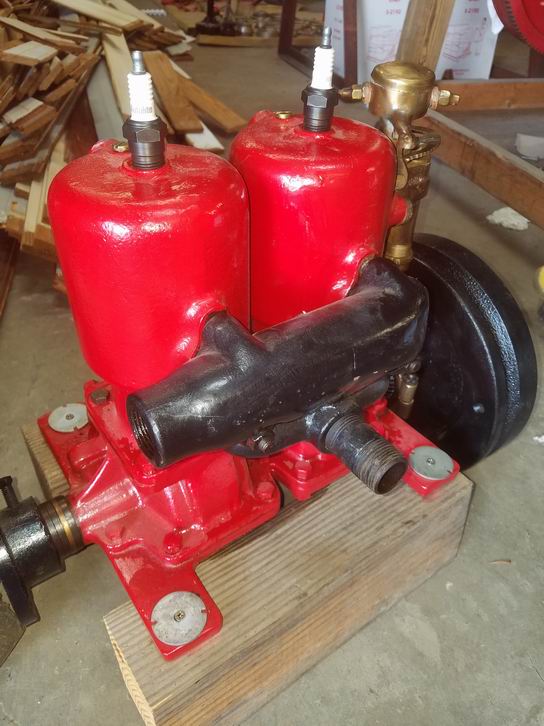 *







robert
Senior Member
Username: robert

Post Number: 720
Registered: 07-2003

| | |
| --- | --- |
| Posted on Saturday, July 23, 2016 - 02:35 pm: | |
---
OK,
1. brass screws/plugs in heads replace priming cups?
2. thrust bearings or just bushings?
3. upper manifold bolts(?)show no heads; what gives?
4. bondo patch in lower center area of exh. manifold?
5. V belt groove original?
6. Cross bracing on wooden base advisable. ;-)

Sorry to hear about the bad shipping.