tinker68
New member
Username: tinker68

Post Number: 1
Registered: 12-2020

| | |
| --- | --- |
| Posted on Friday, December 25, 2020 - 12:07 pm: | |
---
Hi found what I thought was a stintz engine but not sure what I found
Macanical exhaust valve so I'm guessing 4cycle bore about 4" bronze connecting rod
Plug hole 3/4 pipe but has a reducer in it and the water jacket seen many repairs
Advice on intake and carb just make it complete or run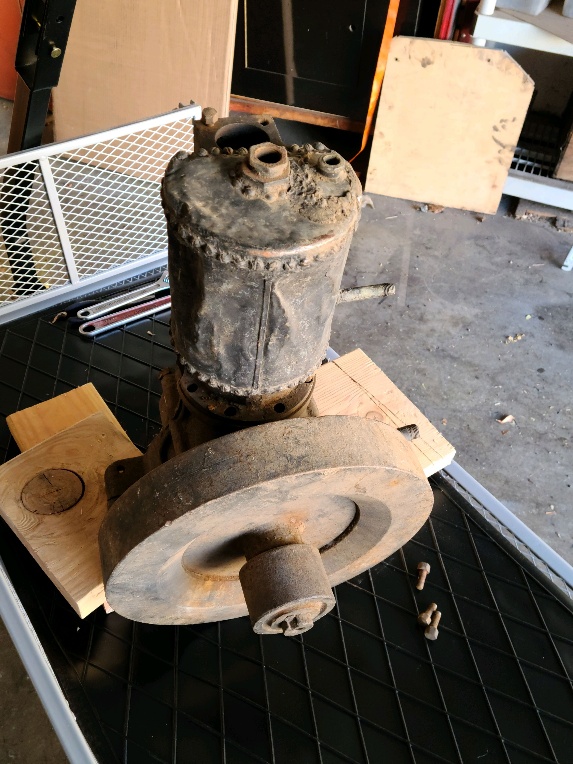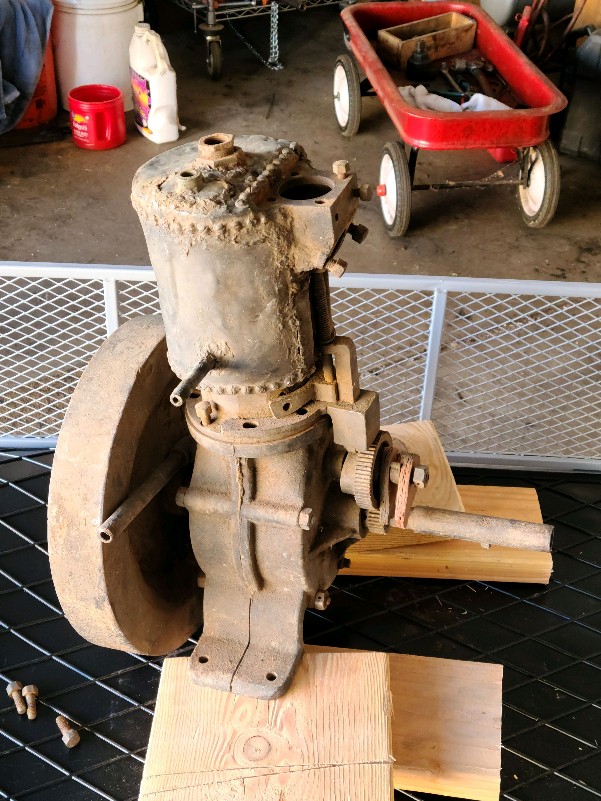 miro
Senior Member
Username: miro

Post Number: 1111
Registered: 11-2001



| | |
| --- | --- |
| Posted on Friday, January 01, 2021 - 06:25 pm: | |
---
The gear drive ( for exhaust valve and timer ) makes it 4 cycle. Probably an atmospheric intake valve. The flat belt pulley on flywheel is unusual.
Need a few more pictures detailing the exhaust area the gear drive area and the area behind the flywheel.
For sure an early engine.