tharper
Member
Username: tharper

Post Number: 4
Registered: 12-2010

| | |
| --- | --- |
| Posted on Monday, October 10, 2011 - 07:01 pm: | |
---
While hunting for part for my Wisconsin model PT T-head. I un-expectedly came across a crankshaft for a Sterling Model 'F' six cylinder. (5-1/2"x6-3/4")

The day before we had searched for a model 'F' crankcase reported at another location in the 1970's but that has vanished. Now that we found the crankshaft I sure wish that crankcase was still around!

Does anybody know how many of these type "F" Sterlings survive? I know of only one.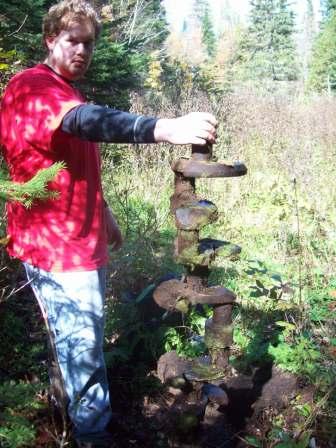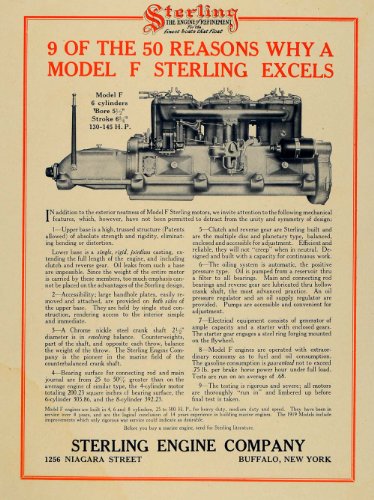 tharper
Member
Username: tharper

Post Number: 5
Registered: 12-2010

| | |
| --- | --- |
| Posted on Monday, October 10, 2011 - 07:09 pm: | |
---
Below is a photo of the only Sterling Model "F" I know of. Its in running condition and was installed as standard equipment in a Lombard tractor made in Waterville, ME. Lombard also used engines from other notable marine engine manufacturers including Van-Blerck and Wisconsin.