tharper
Member
Username: tharper

Post Number: 27
Registered: 12-2010

| | |
| --- | --- |
| Posted on Tuesday, November 04, 2014 - 04:45 pm: | |
---
While looking through a 1919 Lombard traction engine catalog I came across this catalog cut. As mentioned elsewhere Lombard used a variety of engines - Van-Blerck, Sterling and Wisconsin. For a short while they even made their own in-house. However the big T-head Wisconsin's seemed to be the favorite.

While the Lombard Spec's specify 5-3/4"x7" for the size - which matched that of the "PT" series the engine pictured differs from the "PT"in a number of ways - No external oil pump and drive on the exhaust side, (though interestingly the text states that there is an external pump) Aluminum crankcase as opposed to bronze and the lower crankcase shape is different. Makes me wonder if the photos are of a different engine.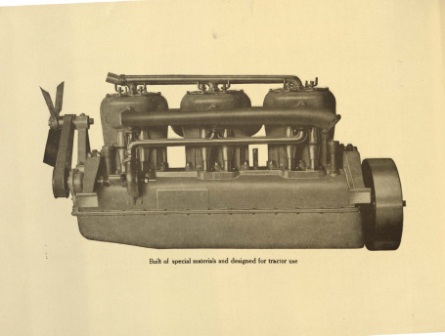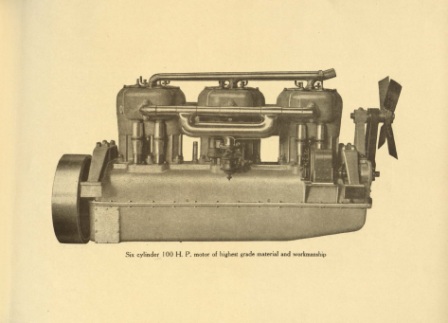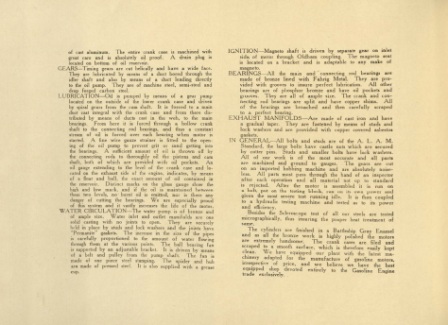 tharper
Member
Username: tharper

Post Number: 28
Registered: 12-2010

| | |
| --- | --- |
| Posted on Tuesday, November 04, 2014 - 08:42 pm: | |
---
"The cylinders are finished in a Battleship Gray Enamel and as all the bronze work is highly polished the motors are extremely handsome. The crank cases are filed and scraped to a smooth surface, which is therefore easily kept clean."

I find the statement about a "filed and scraped" crankcase amazing! Can you imagine a manufacturer doing that today? When was the last time a manufacturer was really interested in producing a "handsome" engine? Different time...different values.