clouds_nine
New member
Username: clouds_nine

Post Number: 3
Registered: 08-2015

| | |
| --- | --- |
| Posted on Wednesday, March 02, 2016 - 04:34 am: | |
---
Hi all just wondering if anyone might know if there are any records of which Thornycroft engines were fitted to which boats by engine number as I have a 28ft motor yacht built in 1926 by thornycroft she has been renamed over the years and the hull id number is gone but she still retains her original engine a Thornycroft RA4 30hp petrol paraffin 4 cylinder
unit with engine number 410. It is possible that she was part of operation dynamo but without the hull id we can't find out her original name if anyone knows of any archives I would be most greatfull. I have attached a photo of the type of engine this one is the one is in a museum in Australia its the only one I can find on web Cheers Martin.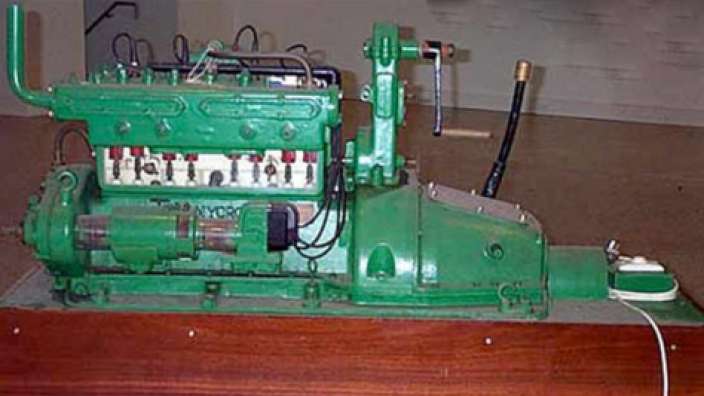 robert
Senior Member
Username: robert

Post Number: 691
Registered: 07-2003

| | |
| --- | --- |
| Posted on Tuesday, March 08, 2016 - 11:35 pm: | |
---
If your vessel is large enough to be included in the published(?) vessel registries, those would be a place to look for clues. There may be Royal Naval records in the Public Records Office (Kew)if the vessel is one that was commandeered or otherwise under direct naval control for the operation. Club registries might be another source of information. Asking around where you know the vessel has been kept or owned is probably the best bet however.