Ernie
Senior Member
Username: ernie

Post Number: 1781
Registered: 01-2002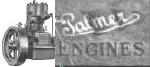 | | |
| --- | --- |
| Posted on Wednesday, January 15, 2014 - 11:36 am: | |
---
Hi all this is from Harry's page
Be carefull purchasing parts
http://www.enginads.com/classifieds/showproduct.php/product/93399/cat/all
"quote" from Harry
We have gotten 20 or so reports of an individual in Western Pennsylvania who is selling parts he does not have. It started years ago, died down while he was in jail, but he's out now and ripping people off at an alarming rate. The police seem to be too busy to get serious about stopping him, so we're going to have to get the word out to everyone. Please tell everyone in your club and all your friends to NEVER buy truck, tractor, or engine parts with a money order or money transfer unless you know the seller well. Especially look out for sellers in western Pennsylvania who insist on some kind of non-reversable payment and claim they will deliver the parts to you.