bob_r
New member
Username: bob_r

Post Number: 1
Registered: 07-2012

| | |
| --- | --- |
| Posted on Thursday, July 19, 2012 - 07:58 pm: | |
---
Hi All
I just registered on this forum and am entirely new to this hobby. My thesis topic is to uncover the history of the remains of a 6'x 24' bateau, or jon-boat, made of southern pine, using both square-cut nails, and wire nails. The very heavy engine mounting timbers appear to have been able to cradle a 4 or 6 cyl engine ... Nothing remains but the two front motor mount threaded pins, and these look just like the sort of thing an in-line engine block would rest upon. No prop shaft or fittings remain. No rudder or control parts remain. I'll try attaching some of the pix I have and would appreciate any comments you folks may have.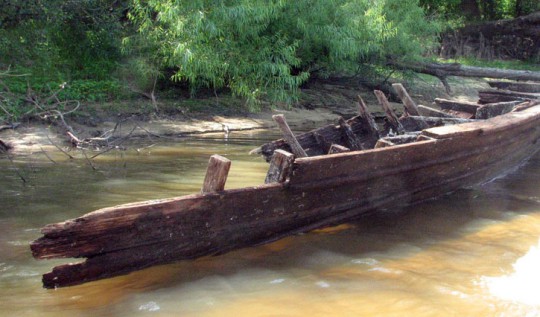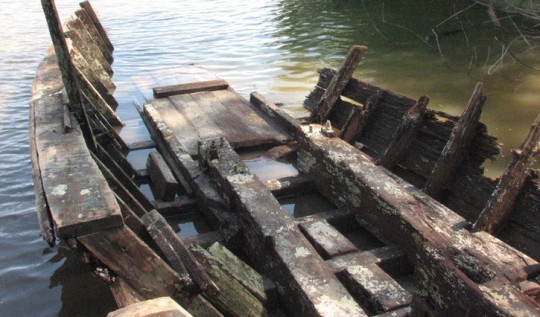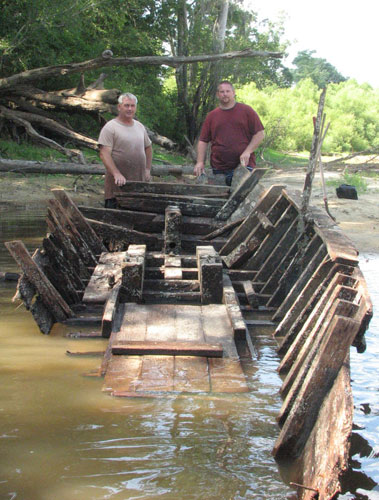 jb_castagnos
Senior Member
Username: jb_castagnos

Post Number: 709
Registered: 07-2002



| | |
| --- | --- |
| Posted on Friday, July 20, 2012 - 11:14 am: | |
---
I can't offer any info, just wonedering where it was located.