peterogborne
Senior Member
Username: peterogborne

Post Number: 194
Registered: 09-2002



| | |
| --- | --- |
| Posted on Tuesday, February 13, 2007 - 06:25 am: | |
---
On one occasion at an engine show I put a little Castor oil in the fuel mix and didn't that get the crowd ...you could see the noses twitching!
Not very good for a low compression two stroke running on standard fuel but once did not hurt it ....bit messy though.







ernie
Senior Member
Username: ernie

Post Number: 589
Registered: 01-2002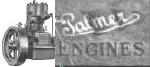 | | |
| --- | --- |
| Posted on Tuesday, February 13, 2007 - 01:35 pm: | |
---
Just don't stand down wind and beathe deeply for very long. One of the guys up here in New England used some in his premix and got himself.