richarddurgee
Senior Member
Username: richarddurgee

Post Number: 1651
Registered: 11-2001

| | |
| --- | --- |
| Posted on Monday, March 17, 2008 - 10:04 pm: | |
---
*

Almost a hundred years ago this is how a few of the Marine engines were converted to a lesser expensive fuel !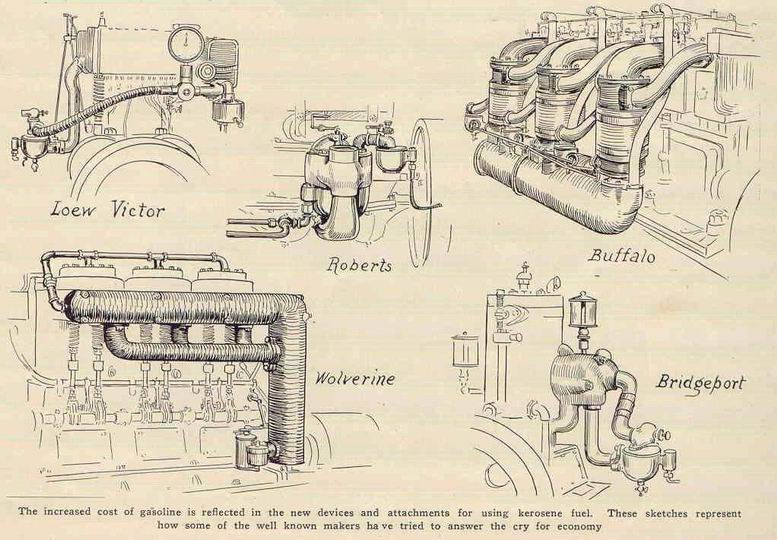 Today Kerosene costs more than Diesel that costs more than Gasoline------Well alot of things seem sorta mixed up these days ???

*







peterogborne
Senior Member
Username: peterogborne

Post Number: 256
Registered: 09-2002



| | |
| --- | --- |
| Posted on Monday, March 24, 2008 - 05:52 pm: | |
---
Your dead right Richard about how things are mixed up .I cnnot understand how diesel costs more that petrol. As for Kero .....power kero is more or less unobtainable ,I am going to make an approach to the local helicopter service and see if they will give me some of the Jet A that has been contaminated or has passed it's use by date .I want it for a Hot Tube engine.
I just bought a new Mazda Diesel ute ,so I hope fuel is around for a while!