aknetman
Member
Username: aknetman

Post Number: 7
Registered: 05-2008

| | |
| --- | --- |
| Posted on Sunday, July 25, 2010 - 11:11 pm: | |
---
I had posted previously about an aftermarket solution to the dynastart regulator/solenoid on this engine. I wanted to post my other findings in case anyone else was wondering about this type engine. I had the fuel injector apart to make sure it was clean- here is a shot of it.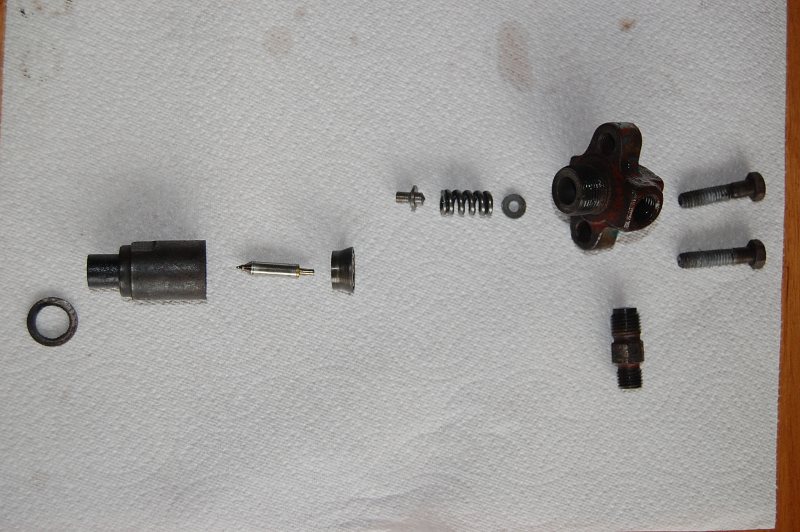 The Nozzle part number is DNOSD211
The Injector part number is KBA38s1/13
This one looked fine, so I cleaned it in WD40 and replaced it.







aknetman
Member
Username: aknetman

Post Number: 8
Registered: 05-2008

| | |
| --- | --- |
| Posted on Tuesday, July 27, 2010 - 01:14 pm: | |
---
I have this engine running now. Replaced the Governor springs (they were missing!) and tightened the idle spring. I am wondering about the injection timing. Can you accurately check it by turning over the flywheel by hand? I am getting the pulse at 3 degrees after TDC, the manual states that it should be 8 degrees BTDC. I already pulled a couple shims on the pump to advance it but am worried about checking the timing at such a slow speed..
Anyone have experience setting the timing on one of these old Sabb diesels? Do RPMs need to be higher in order to check this accurately?