bcm
Member
Username: bcm

Post Number: 14
Registered: 11-2009

| | |
| --- | --- |
| Posted on Tuesday, December 14, 2010 - 03:12 pm: | |
---
This paragraph from Herbert Clark's 1911 publication regarding controlling speed of two cycle engines is of interest.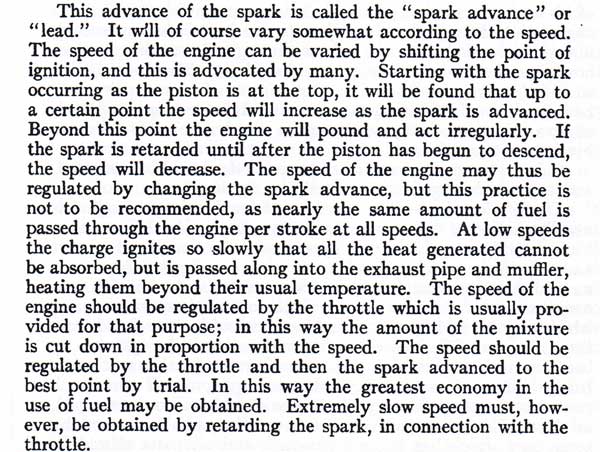 johnny
Senior Member
Username: johnny

Post Number: 373
Registered: 03-2006



| | |
| --- | --- |
| Posted on Friday, December 31, 2010 - 10:49 pm: | |
---
BCM, thanks for posting this info. I learned about the two cycle engines running much hotter when retarding the timing to slow the Rpm on my Detroit stationary engines a few years back. I would adjust the governors on them to slow the engine while trying to leave the timer lever at 12 clock. They have no throttle control like most marine engines.