raa
Senior Member
Username: raa

Post Number: 69
Registered: 02-2007



| | |
| --- | --- |
| Posted on Tuesday, December 03, 2013 - 07:27 pm: | |
---
I found yet another use for ceroloy. These copper jugs had a rather deep dent so I melted some ceroloy and poured it in a shallow butter dish. Ceroloy melts at about 150 degrees. I then put one of the copper jugs which had a good radius to copy in the molten metal and let it set up. I now had a good hard surface to pound up against using a ball bearing and a hard maple stick.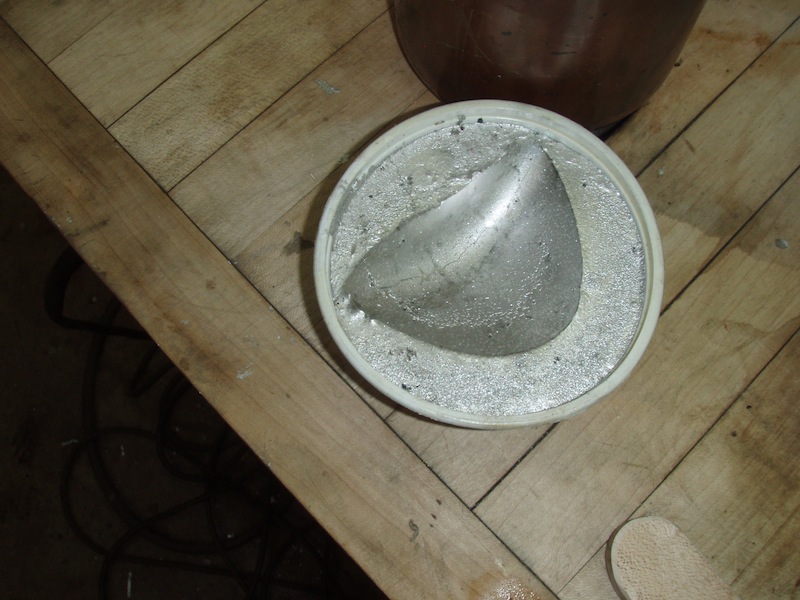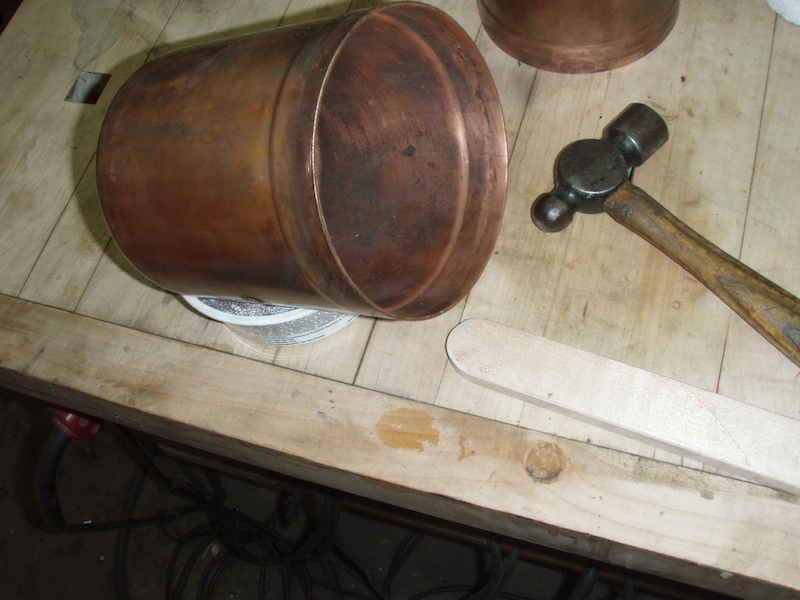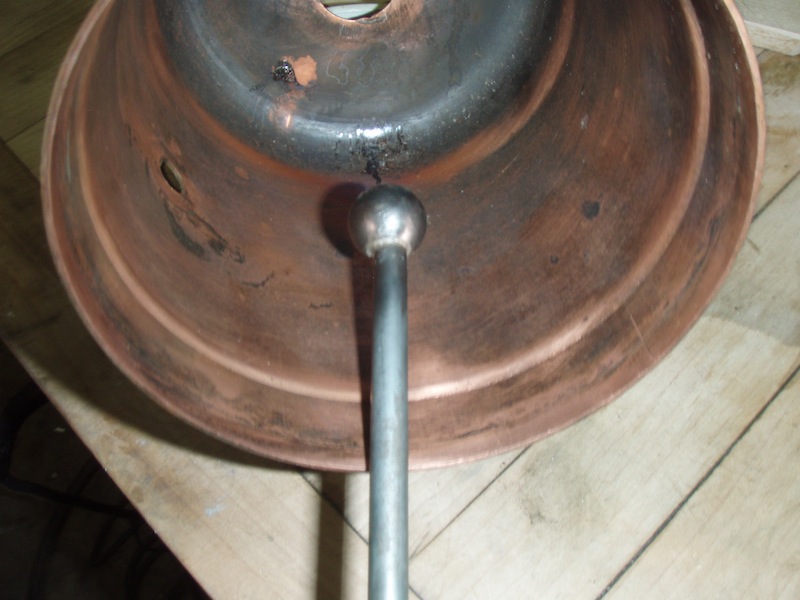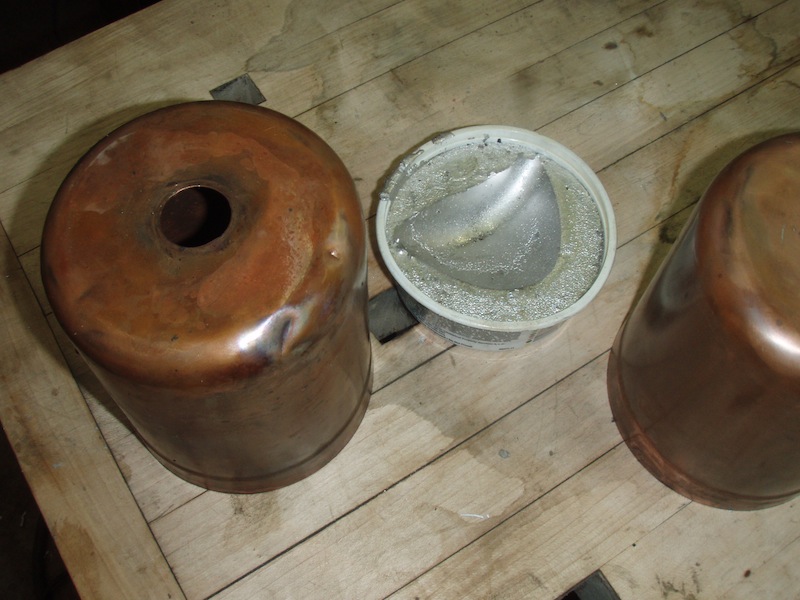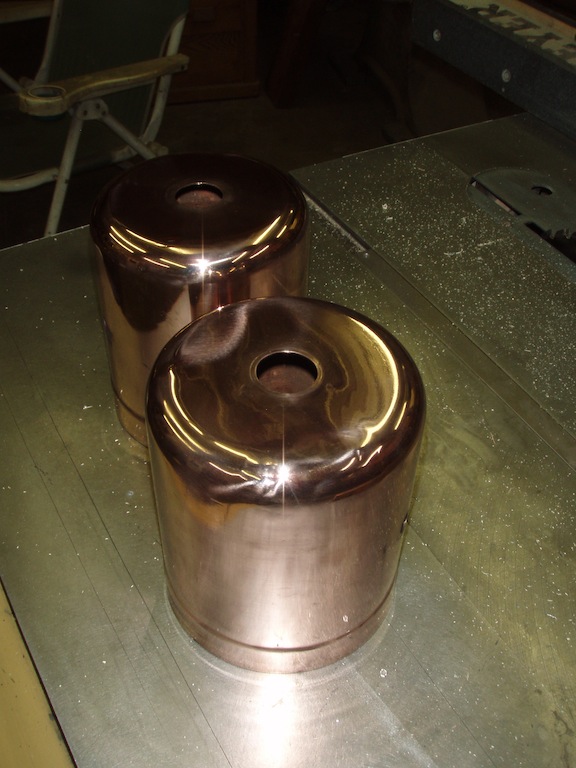 jb_castagnos
Senior Member
Username: jb_castagnos

Post Number: 849
Registered: 07-2002



| | |
| --- | --- |
| Posted on Tuesday, December 03, 2013 - 07:56 pm: | |
---
Nice work Dick, you sure get your money's worth out of that ceraloy, I'll have to keep it in sight, might find more uses.