Andrew Menkart
Board Administrator
Username: admin

Post Number: 16
Registered: 07-2001



| | |
| --- | --- |
| Posted on Friday, October 03, 2014 - 10:08 am: | |
---
Robert asked me to post this for him:

---

<!-quote-!>quote:

Hello,
I have a Universal engine model BNM, it has been stored in my barn since the early '80s. I was told it came from WWII motor lifeboat and has about zero hours on it. I saw it run briefly years ago after which it was fogged and stored. Included are a copy of the owners manual from Universal Motor Works, the hand crank and original propeller. The unit turns over easily with the hand crank. On the downside it has a broken fuel bowl and cracked housing as seen in photo #5.
Any information you might give me would be appreciated such as approximate value and possibly where to communicate with people who might be interested and appreciate this piece of engineering. Seems a shame to have it just tucked away, it needs to be used !

Thank you,

Robert Liegel

Hudson, Florida 34669

liegelbp@aol.com<!-/quote-!>

---


He has more photos than what I have posted below. I'm sure he will send them by email to anyone who wants to see them.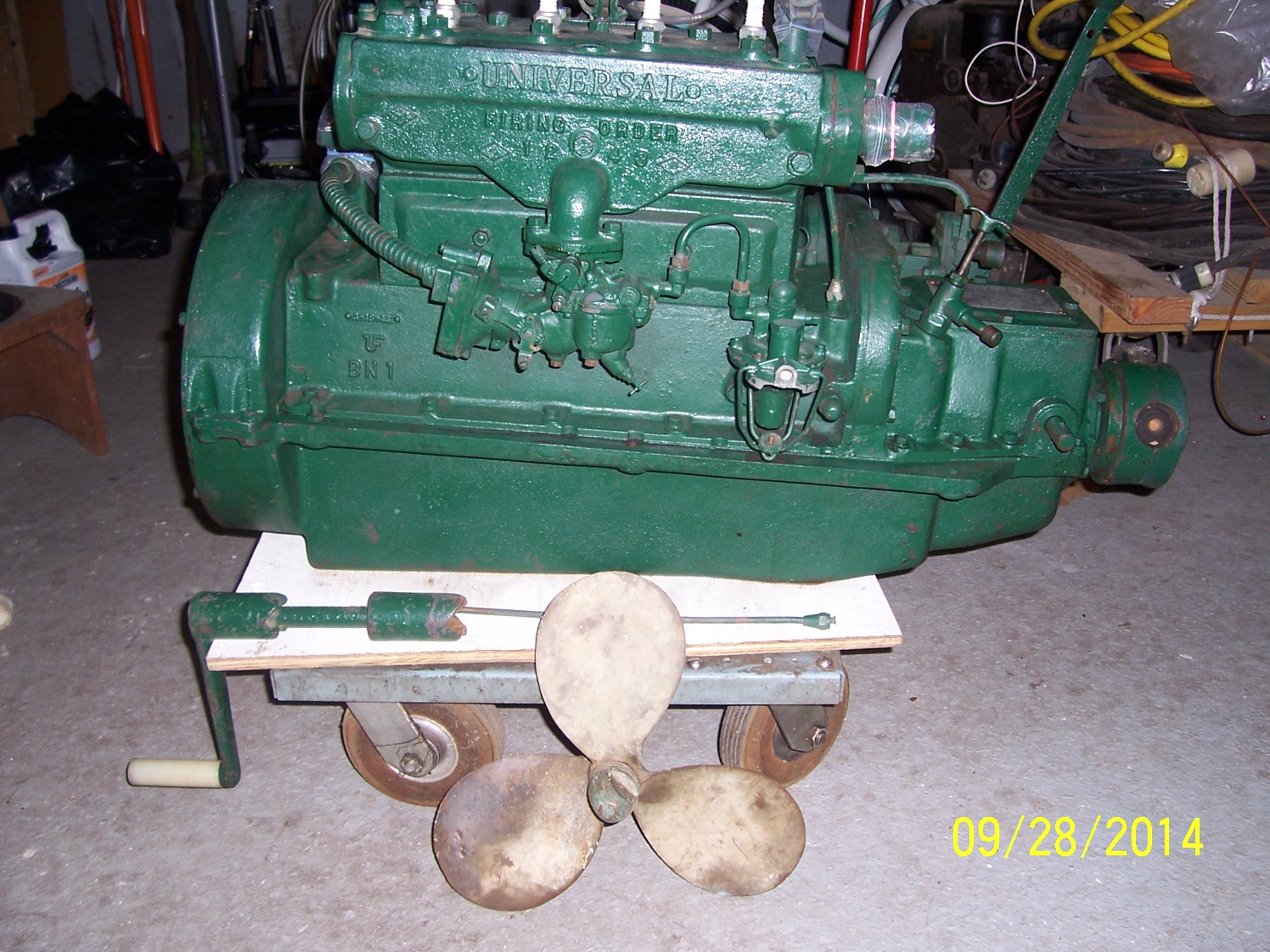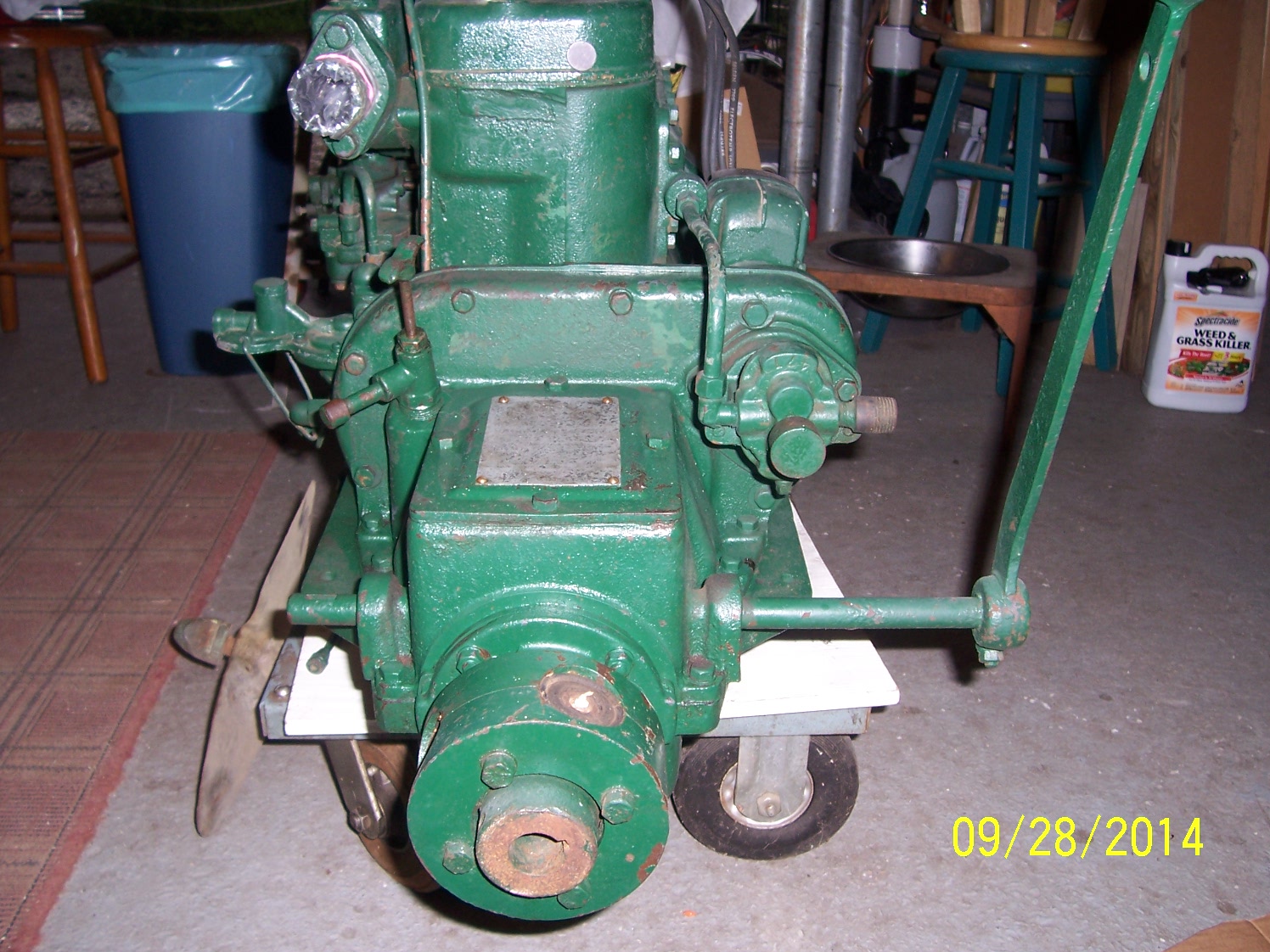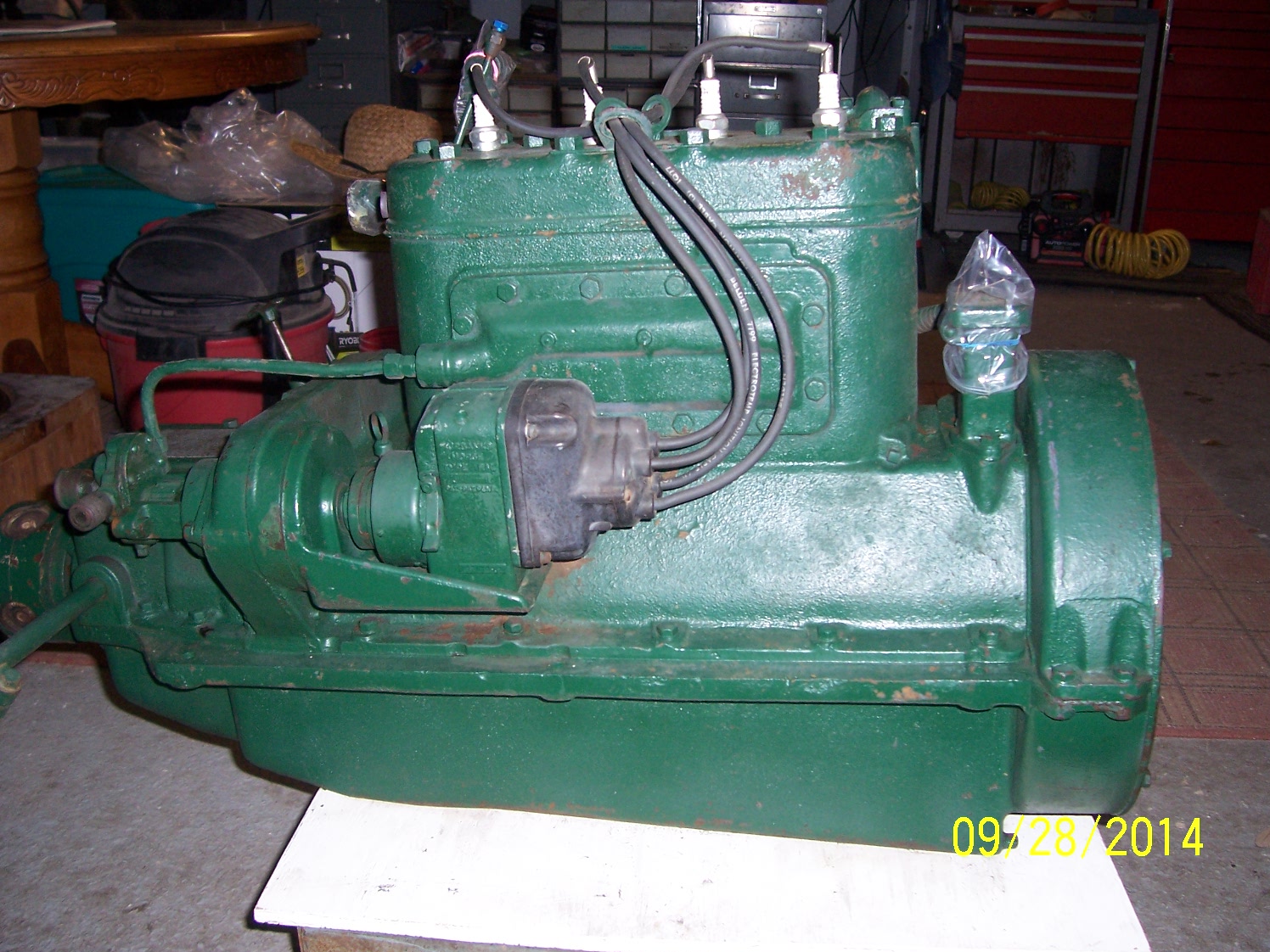 David Grosse
Advanced Member
Username: davidg

Post Number: 31
Registered: 11-2010

| | |
| --- | --- |
| Posted on Friday, October 03, 2014 - 04:48 pm: | |
---
Andrew, Great Pictures! It is amazing to see the similarities between this motor and the early model Atomic 4's. They may only be a generation apart.

You can see the date your block was cast just in front of the carburetor flame arrestor on the side of the block. It looks like 3-15-43 on my computer.

It seems like you have come to the right spot to find people interested in your engine. Good luck!

- David