Nicholas Sheppard
New member
Username: shepnic

Post Number: 1
Registered: 08-2011

| | |
| --- | --- |
| Posted on Sunday, August 14, 2011 - 01:53 pm: | |
---
I have recently bought a house with some old machinery in. One of which is an engine called a Stuart Lucas Magneto (?)

I was wondering whether anyone had any idea of the history of this type of engine. I'm assuming it's pretty worthless now due to the crack you can see in the images.

Additional information on the side shows the following and I have replaced ? when I can't make out the letter/number. The letter 'I' could also be a number '1'.

Model BR 2
Type ???IA I 69
LUCAS MAGNETO

A42306?

Thanks for any help you can give.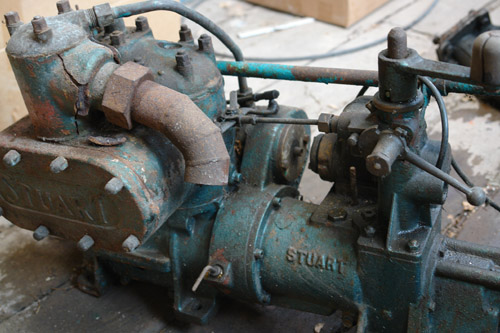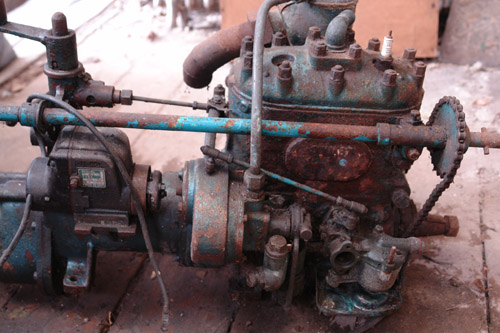 steven john page
Senior Member
Username: fairbanks

Post Number: 67
Registered: 12-2007

| | |
| --- | --- |
| Posted on Sunday, August 14, 2011 - 05:05 pm: | |
---
Hello nicholas. what you have is a twin cylinder stuart & turner marine engine , the model being a P55MRE 8hp. regards steve.