doug11k
New member
Username: doug11k

Post Number: 3
Registered: 12-2003

| | |
| --- | --- |
| Posted on Tuesday, July 19, 2005 - 08:52 am: | |
---
Acquired another Dunn single recently. Found some interesting differences between the two engines(Andrew previously posted Dunn1 photos for me):Engines are physically the same size,both are 4" stroke, Dunn1 3.725" bore with piston rings hand fitted & varying in width from .415" to .392"; Dunn2 3.625" bore with .250" wide rings. Dunn1 con rod is bronze I-beam cross section, Dunn2 diamond cross section. Name tags are identical. Flywheels both 11 3/4" dia. but Dunn2 has four holes & is 1 3/8" instead of 1 1/8" thick. Water pumps and timer pieces near identical. Dunn1 base, cyl. & water jacket are a single iron casting; Dunn2 has a removeable cast aluminum water jacket outer sleeve... 4 rd. head screws secure jacket to thin flange on base /cyl. casting. Dunn2 2-bolt flanged intake valve cage was missing but is different than Dunn1's threaded cage. I've made a new cage using a raw casting of an Aermotor 8-cycle exhaust cage that I had on hand.... not exact but fairly close but intake port had to be 1" npt instead of original 3/4" npt. Also intake & exhaust ports point in same direction which will necessitate a street elbow on exhaust pipe to clear carb. The water jacket on Dunn2 appears to be either a factory repair or a method to salvage damaged or flawed castings. Engine was definitely fresh water run.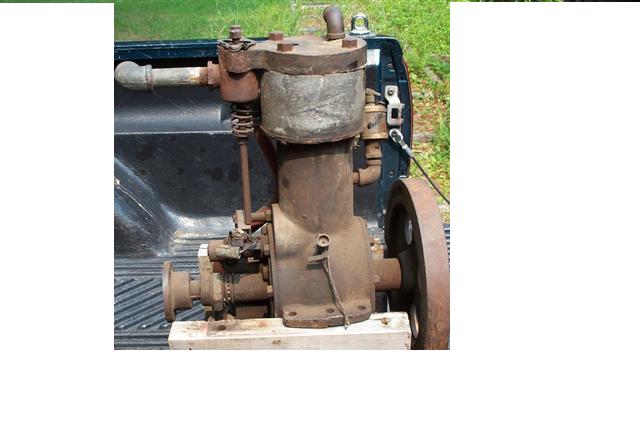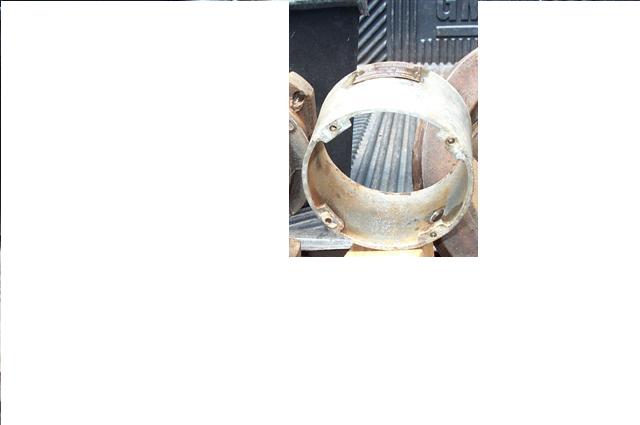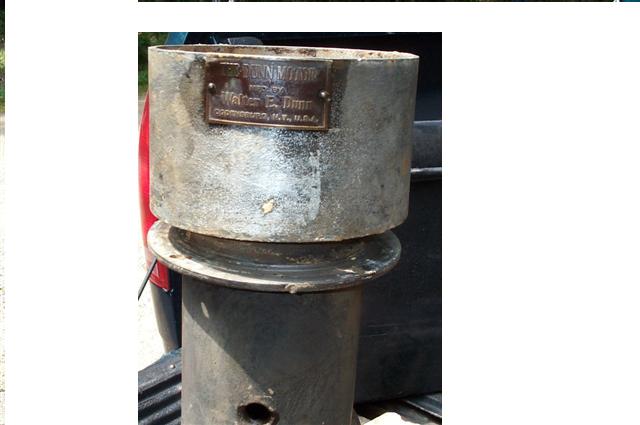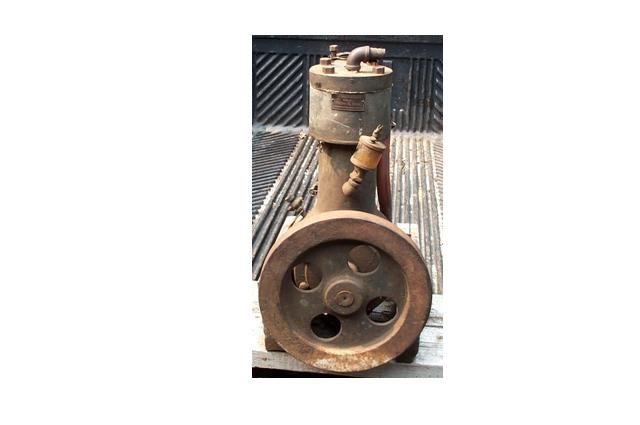 thomas
Senior Member
Username: thomas

Post Number: 278
Registered: 07-2002



| | |
| --- | --- |
| Posted on Friday, July 22, 2005 - 08:26 pm: | |
---
We know Dunn made bronze alloy parts. I bet they
tried making an engine with as many all aluminum
castings as possible. It would have been a lot cheaper than the alloy and lighter I believe. BUT, probably their aluminum didn't stand up so
we do not see much evidence today.